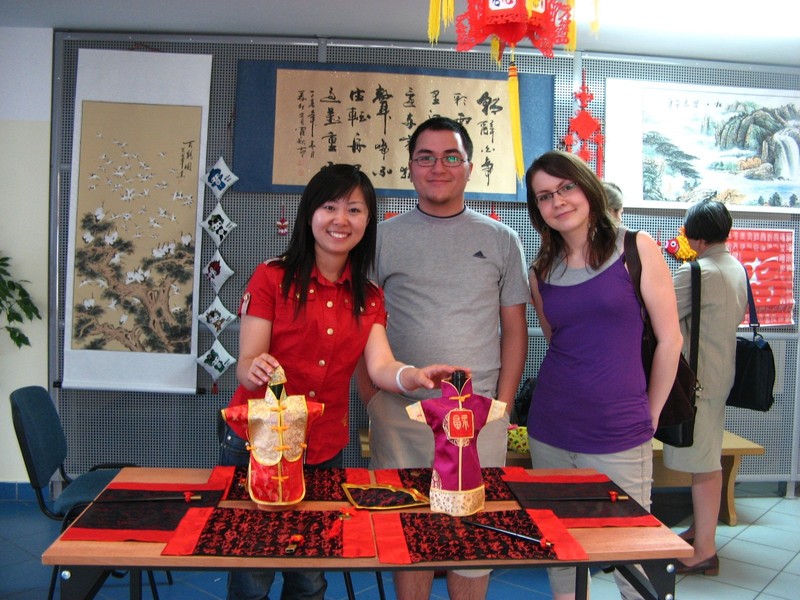 The College of Chinese Language and Culture of Nankai University is one of the 25 professional colleges of the university, sharing the first-level discipline of Chinese Language and Literature under the category of Literature with the Chinese Department of the School of Liberal Arts. At the graduate level, the college has the right to award academic master's degrees in Linguistics and Applied Linguistics, Chinese Philology, and Chinese International Education.
The College has set the goal of cultivating talents for international Chinese language education and Chinese culture promotion, as well as practitioners with a dual vision in education, cultural exchange and enterprises to meet the new situation of China's peaceful rise, and has adopted the teaching guidelines of solid foundation, strong quality, strong ability and application. It is reflected in all aspects of the college's development plan. The College will help students build a solid foundation in basic linguistic theories, intercultural communication theories, and teaching theories needed for international Chinese language education; cultivate a comprehensive literacy in humanities and social sciences with a deeper knowledge of Chinese cultural traditions and contemporary Chinese social development as the core, and a comparative view of Chinese and foreign cultures as the vision and professional thinking; strengthen students' future ability to face practical work by strengthening case studies and social surveys. By strengthening case studies and social surveys, students will be able to strengthen their ability to face the actual work in the future; by organically integrating a large number of teaching practice courses into the whole teaching program and providing a large amount of teaching practice opportunities, students will be able to practice as early and as much as possible, so that they can continuously test and improve their level of future work.
The College continues to improve various practice platforms and encourages students to take advantage of the natural advantage of having Chinese and international students studying in the same institution, so that Chinese and international students can have close contact with each other and combine the two classrooms in and out of class. The college strongly supports teachers to carry out various projects centering on teaching theory, teaching methods, construction of high-quality courses, construction of bilingual courses and construction of teaching cases, and encourages students to actively participate in teachers' teaching reform projects and textbook construction projects; rewards students' research papers submitted in the college academic festival essays. The college has also built more than 10 Chinese culture education and teaching experience centers with related social institutions.
The majority of teachers in the College have long experience in teaching Chinese as a second language, especially overseas Chinese teaching experience, and have high professional standards and teaching abilities. At the same time, every year we hire internationally renowned experts in this field to give lectures to help students understand and participate in the international cutting-edge development.
Since the completion of the new building of Nankai University Balitai Campus in 2004 and the commissioning of Nankai University Jinan Campus in 2015, the teaching conditions and accommodation for graduate students have been greatly improved, and students can study and live in an advanced and comfortable environment. The college's phonetic rooms, computer rooms, multi-functional classrooms and recording studios are all equipped with digital and advanced equipment, which can well meet the teaching needs.