(Translated by Li Shan, Proofread by Sun Wei) On September 14, the opening ceremony of the offline training program (Nankai University site) for teachers of Chinese to speakers of other languages in 2022 was held. The program was hosted by the Center for Language Education and Cooperation, a division of China's Ministry of Education. The School of International Education (SIE) of Nankai University was responsible for the specific training work. Wang Lei, Vice President of Nankai University, attended the opening ceremony and delivered a speech. Relevant responsible staff from SIE also presented. 55 teachers from 39 universities, middle schools and primary schools in 9 provinces, municipalities and autonomous regions of China participated in the training program.
At the opening ceremony, SIE's staff who were in charge of this program firstly introduced the background and schedule of training to all participants.
Then, Wang Lei, on behalf of Nankai University, extended a warm welcome to all participants and expressed his heartfelt gratitude to the Center for its strong support to the University.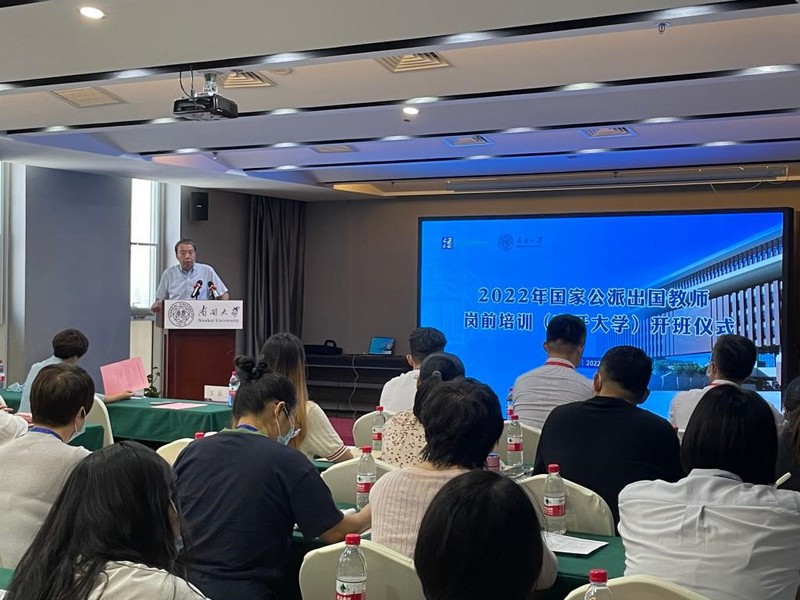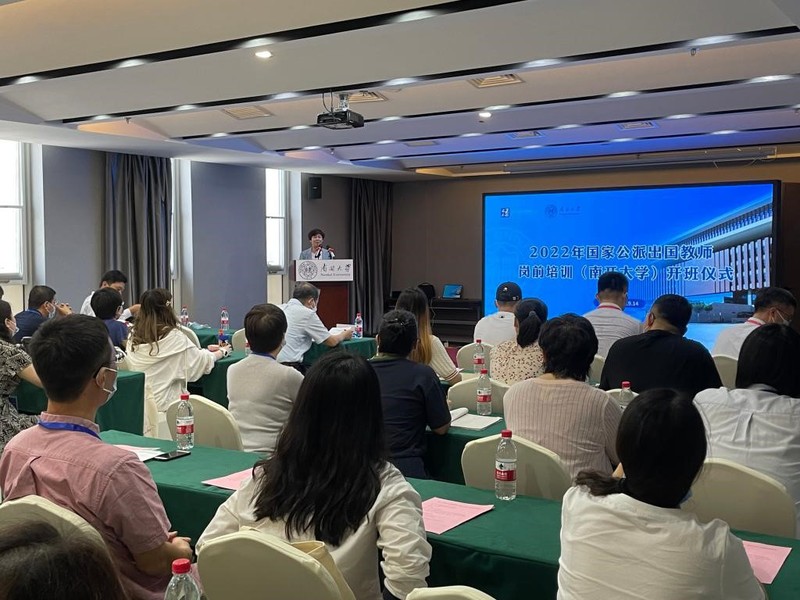 On the basis of current international situation, Wang Lei analyzed the complex and variable scenarios that our opening-up education and overseas Chinese education undertakings would face. At the same time, he pointed out that we should be more aware that the world would continue to move towards openness and integration, and China would continue to pursue a higher-level opening up.
He also introduced Nankai University's efforts to fulfill the "Double First-Class" initiative to all the students with a focus on the history and achievements of international Chinese education in recent years.
Finally, Wang Lei encouraged all participants to firmly believed that our international Chinese education would embrace a brighter future and a bigger success under the strong leadership of our General Secretary Xi Jinping and the Central Committee of the Party.
Guo Jianhui, a teacher from Beijing Jiaotong University, made a speech on behalf of all the trainees. He thanked the Center for Language Education and Cooperation and Nankai University for providing exchange and learning opportunities. He believed that by participating in this training, he would be calmer in his future work and become a better storyteller and communicator of Chinese culture.
It is reported that there will be 650 teachers of Chinese to speakers of other languages this year, and the training has two online and offline forms. Online training is organized by the Center for Language Education and Cooperation. Meanwhile, offline training is entrusted to 14 universities, among which Nankai University has the largest scale.